Užitečné odkazy
Hlavní nabídka
Hilton Worldwide Expands to 100 Countries and Territories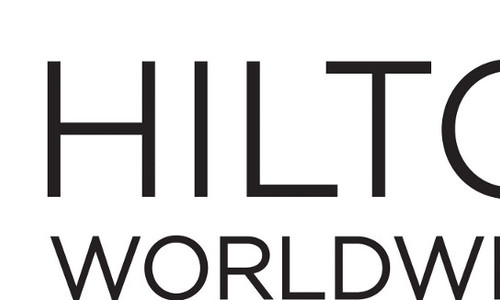 Hilton Worldwide has expanded its footprint to 100 countries and territories around the world by raising the Hilton flag at the Hilton N'Djamena in Chad.
Jak na to
Hilton Worldwide
Hilton Worldwide (NYSE: HLT) is a leading global hospitality company, spanning the lodging sector from luxury and full-service hotels and resorts to extended-stay suites and focused-service hotels. For 97 years, Hilton Worldwide has been dedicated to continuing its tradition of providing exceptional guest experiences. The company's portfolio of twelve world-class global brands is comprised of more than 4,600 managed, franchised, owned and leased hotels and timeshare properties, with more than 758,000 rooms in 100 countries and territories, including Hilton Hotels & Resorts, Waldorf Astoria Hotels & Resorts, Conrad Hotels & Resorts, Canopy by Hilton, Curio – A Collection by Hilton, DoubleTree by Hilton, Embassy Suites by Hilton, Hilton Garden Inn, Hampton by Hilton, Homewood Suites by Hilton, Home2 Suites by Hilton and Hilton Grand Vacations. The company also manages an award-winning customer loyalty program, Hilton HHonors. Hilton HHonors members who book directly through preferred Hilton channels have access to benefits including free standard Wi-Fi, as well as digital amenities that are available exclusively through the industry-leading Hilton HHonors app, where HHonors members can check-in, choose their room, and access their room using a Digital Key.
INFO: Hilton Worldwide
In 2015, the company's strategic focus on organic growth, led by 12 clearly-defined, market-leading brands, has resulted in Hilton Worldwide continuing to be the largest and fastest growing global hospitality company. Other achievements include:
A record 100,000+ rooms were signed for development, adding to an industry-leading pipeline of 275,000 rooms globally, half of which are under construction, representing nearly 20% of all rooms under construction globally;
More than 50,000 gross rooms were added, and more than 43,000 net rooms, representing 6.6% growth in the managed and franchised segment; and
14,500 rooms were converted from competitors' brands and independent hotels, representing nearly 30% of all openings in 2015.
Last year Hilton Worldwide also:
Created an estimated 20,000+ new hotel jobs as a result of managed and franchised properties opening in its portfolio; and
Welcomed more than 140 million visitors to the more than 4,600 owned, managed and franchised hotels and timeshare properties in its portfolio.
Since 2007, Hilton Worldwide has expanded by more than 50 percent and has successfully launched three new brands which collectively have nearly 60,000 rooms either open or in various stages of development, boosting the company's growth. To provide even more options for guests and owners, Hilton Worldwide will unveil a midscale brand later this month, which will add meaningfully to the company's growth.
"Entering our 100th country is a testament to the strength of our brands, which continue to position Hilton Worldwide as the fastest-growing global hospitality company with a record pipeline of rooms," said Christopher J. Nassetta, president and CEO, Hilton Worldwide. "We strive to be the first choice for our owners by driving the best returns, for our guests by providing a compelling brand for any travel need, and for our Team Members by creating a great place to work."
2015 Regional Highlights
Americas: It was a record-breaking year for Hilton Worldwide's largest market, where the company signed a record 500+ approvals for development representing more than one deal per day and totaling 65,000 rooms signed. The company continued to enter new markets in Latin America and the Caribbean (with 100 hotels now open) including Aruba, Bolivia and Guatemala.
Europe, Middle East & Africa: Hilton Worldwide opened more than 7,000 rooms across Europe in 2015. It was also a monumental year for signings including Botswana and Armenia.
Asia Pacific: Hilton Worldwide opened more than 5,000 rooms in the region for the third consecutive year. There was significant growth across price points from luxury to limited service with market entries in several countries for Hilton Garden Inn, Hampton by Hilton, Embassy by Hilton and Hilton Hotels & Resorts.
2015 Brand Highlights
Luxury & Lifestyle
Conrad Hotels & Resorts: The brand has a total of 23 hotels open and operating, and it added more than 900 rooms to its 6,000+ room development pipeline, which includes the 300-room Conrad Shenzhen, 135-room Conrad San Luis Potosi and 287-room Conrad Chicago. Conrad also signed three new deals in Greater China, adding to its pipeline of 11 hotels and to its supply of five hotels in the country.
Waldorf Astoria Hotels & Resorts: The brand has 25 hotels open and operating, and more than 2,000 rooms in its pipeline. It also started construction on the 170-room Waldorf Astoria Beverly Hills, which is next to the iconic Beverly Hilton.
Canopy by Hilton: The company's newest brand, launched in 2014, has 28 hotels in the pipeline or with signed Letters of Intent. Its first hotel is on track to open in Reykjavik, Iceland in the second quarter of 2016.
Full Service
Hilton Hotels & Resorts: With more than 55,000 rooms, the Hilton Hotels & Resorts brand has the largest pipeline of any upper upscale brand in the world, two thirds of which are under construction.
Curio – A Collection by Hilton: Since its launch 18 months ago, the brand has rapidly grown to 84 hotels and more than 17,000 rooms open or in various stages of development in more than 20 countries.
DoubleTree by Hilton: Opened 45 hotels and added nearly 14,000 rooms to its development pipeline, nearly 80 percent of which are located outside of North America.
All Suites
Embassy Suites by Hilton: Opened eight new hotels in 2015 and signed properties in China and Saudi Arabia. Embassy also announced expansion into several destination markets, with signings in Hawaii and St. Kitts.
Homewood Suites by Hilton: On track to reach its 400th hotel in 2016 and remains focused on expanding its footprint across the U.S. and international markets. The brand was ranked as the "Top Upscale Extended-Stay" hotel in the J.D. Power 2015 North America Hotel Guest Satisfaction Index StudySM for the sixth consecutive year.
Home2 Suites by Hilton: Opened 28 new properties in 2015 and closed the year with nearly 300 hotels in the pipeline, putting it on pace to open its milestone 100th property before the end of 2016. The brand also signed more than 160 Home2 properties in 2015.
Focused Service
Hampton by Hilton: A partnership with Plateno Hotels Group is fast-tracking the brand's expansion into China with one hotel now open and more than 400 anticipated to open in the next few years. The brand also passed its 200,000th room milestone and has a record pipeline of more than 50,000 rooms.
Hilton Garden Inn: On track to open its 100,000th room, and with the signing of two deals in Hawaii, HGI will operate in all 50 states in 2016.
Timeshare
Hilton Grand Vacations continued its capital-light growth with the additions of the 315-room Las Palmeras in Orlando, Fla. and the 220-room Ocean 22 by Hilton Grand Vacations in Myrtle Beach, S.C.
Award-Winning Guest Loyalty Program
Hilton HHonors added six million new Hilton HHonors members in 2015 – the company's highest number of enrollments ever in a single year – for a total of more than 50 million members, who are driving more than 52% of occupancy to the company's portfolio of brands.
Innovating the Guest Experience
Hilton is continually evolving and re-imagining the guest experience, giving guests more flexibility before, during and after their stay:
Digital Check-in, which allows guests to check in and choose their exact room at more than 4,400 hotels around the world, has been used by guests 8.5 million times since launching in June 2014.
Nearly 100 U.S. properties have installed Digital Key, which gives frequent guests the option to bypass the hotel check-in counter and access their rooms directly via the Hilton HHonors app on their smartphones; and 
More than 2.5 million guests downloaded the Hilton HHonors app in 2015.
In 2015 Hilton rolled out the following partnerships with leading innovators:
Tesla partnership expanded Hilton's electric vehicle charging network to 50 U.S. properties with plans to reach 100 hotels by the end of 2016.
Uber partnership allows guests to set automated notifications to request rides to and from their hotels, and consult a digital guide of the top local restaurants and nightlife spots as voted for by Uber riders.
Amazon Locker partnership offers guests and community members a safe and convenient environment to ship and receive packages.
Diskuse
Diskuze k článku
Celkem 0 příspěvků v diskuzi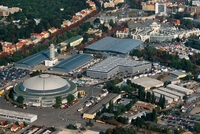 LETADLO DO BERGAMA Zprávy pro turisty z moravské metropole, Brněnska a Moravského krasu. Novinky a aktuality z Brna....
celý článek

Turistický informační portál
WhereToStay.Tips
kde naleznete fantastické rady kde se ubytovat, kde jíst a co vidět, v lokalitách celého světa.
Může se hodit
Diskuse
| | |
| --- | --- |
| děkuji | Lucie MIláčková, 19.7.2018 13:00, 6 příspěvků |
| | |
| --- | --- |
| Fondue | Renata Selecky, 18.7.2018 17:36, 1 příspěvek |
| | |
| --- | --- |
| Půjčka | Suzan, 13.7.2018 17:02, 4 příspěvky |
| | |
| --- | --- |
| Prosím o test | Horydoly - Andrea Černá, 13.7.2018 16:25, 4 příspěvky |
| | |
| --- | --- |
| Ukrajina | Pavel, 12.7.2018 9:15, 4 příspěvky |