Užitečné odkazy
Hlavní nabídka
Illume 2016: Lorenz Holder crowned Overall Winner for a second time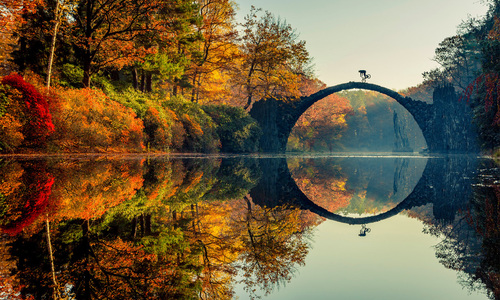 Senad and I were on the way to a different location early in the morning, when we passed this scenic spot. We saw a sign from the street and I had some pictures in mind that I'd seen from this bridge on the internet. When we got there the sun was just above the trees and it was lighting up the full color-spectrum of the autumn leaves in a very soft way. One thing that was a little annoying was that the lake was covered with leaves which had fallen from trees, so the reflection of the bridge in the lake was just not there. But sometimes you just need a bit of luck – I had been on a fishing trip some days before and still had my fishing-boots and a net in the car. So got the stuff and tried to clean the lake by hand. It took a while until it was almost perfectly clean – at least where it was relevant for the picture. Luckily the sun was still very soft, so we had good light for the shot. I'd chosen a very low camera position to get an almost perfect mirrored scene on the water surface. The bridge looked like a perfect circle and the light was still very good. When Senad was on the bridge, it took us two or three tries to get the shot. There was also no more time for another try because the wind came up and the perfect reflection on the water was gone. We jumped back to the car and drove towards our originally planned spot. It was an awesome feeling to have shot this picture with more or less pure luck. Without the sign next to the road, we would have passed one of the nicest photo scenes.
The winners of the world's greatest action and adventure sports photography contest have been unveiled at a spectacular Winner Award Ceremony in Chicago, USA.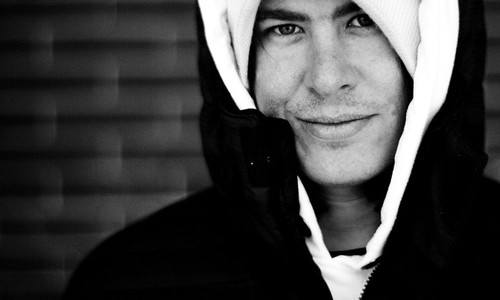 Lorenz Holder: "In my photos, I like to show the viewers the beauty of the environment where athletes perform." I think a great location is one of the key elements for a great action picture. I grew up in Munich, close to the Bavarian mountains, and it is those mountains that have always played a major role in my life. I was a semi-professional snowboarder back in the day, until I injured myself badly and I pretty much had to quit snowboarding for a whole season in 2003. In that time I discovered the pleasure of photography. I was fascinated by photos that could describe a whole scene, a whole story or even a whole week, in just one small moment caught on film. This fascination was one of the biggest motivations for me to start my career as a professional photographer. In my photos, I like to show the viewers the beauty of the environment where athletes perform. I'm a huge fan of landscape and architectural photography and I try to combine those genres with action sport. I think a great location is one of the key elements for a great action picture. Right now I work as a staff photographer for Nitro Snowboards.
The best action and adventure sports photographers from around the globe were celebrated in Chicago on September 28 as the Red Bull Illume Image Quest 2016 Overall Winner, 11 Category Winners and Top 55 finalist images were unveiled.
Next to winning the Masterpiece by Yodobashi and Playground categories, German photographer Lorenz Holder also took the top spot for the second time running. His atmospheric shot of athlete Senad Grosic riding his BMX across a bridge in Germany
received the most votes from the panel of 53 respected judges. In addition to the Overall Title, Lorenz's winning image also took home the coveted Athletes' Choice Award.
The Winner Award Ceremony was held at the Art Institute of Chicago and hosted by television personality Tina Dixon and snowboarder Louie Vito. It also celebrated the 10-year anniversary of the prestigious contest with many guests from the
photography industry and sports scene, such as BMX athlete Senad Grosic, freeskier Johnny Collinson and Red Bull Illume founder Ulrich Grill.
Following the announcement, the award-winning photographers were able to see their images displayed on illuminated 2x2m lightboxes at the opening of the Red Bull Illume Exhibit Tour 2016. This unique nighttime photo exhibition will travel to cultural hubs and hotspots around the world for the next two years. The tour will stay in Chicago until October 9 where visitors can enjoy the world's best action and adventure sports images for free. To showcase the amazing imagery in a unique way, the exhibition will only be open after the sun goes down, between the hours of 6:30pm and 10:30pm.
After Chicago, the tour will head to Toronto, Canada, Yonkers, NY and San Francisco, CA. Further tour stops will be announced on redbullillume.com shortly.
The exhibited photos are the Top 55 images which of course include the 11 Category Winners as well as the Overall Winner. The winners are: 
Masterpiece by Yodobashi: Lorenz Holder, Germany showing Senad Grosic ride his bike over a bridge in an autumnal Gablenz, Germany.
Close Up: Denis Klero, Russia with his black and white shot of climber Rustam Gelmanov showing his chalk-covered hands in Fontainebleu, France.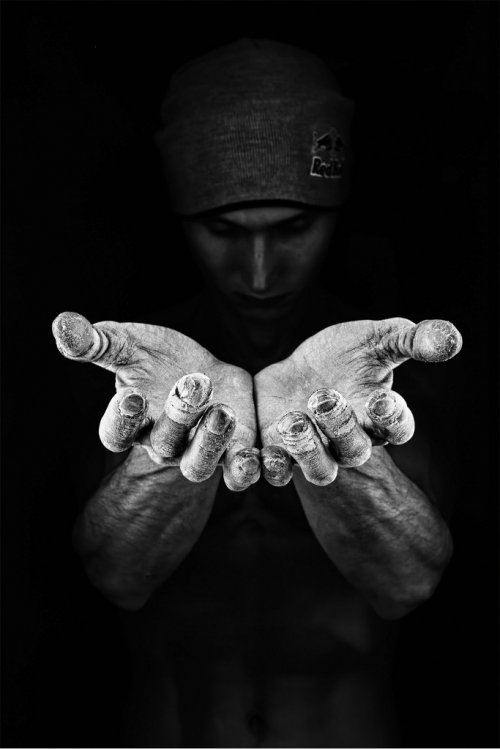 Energy: Luke Shadbolt, Australia for his black and white image showing the power of nature. Surfer Renan Faccini is set against a huge swell in Rio De Janeiro, Brazil.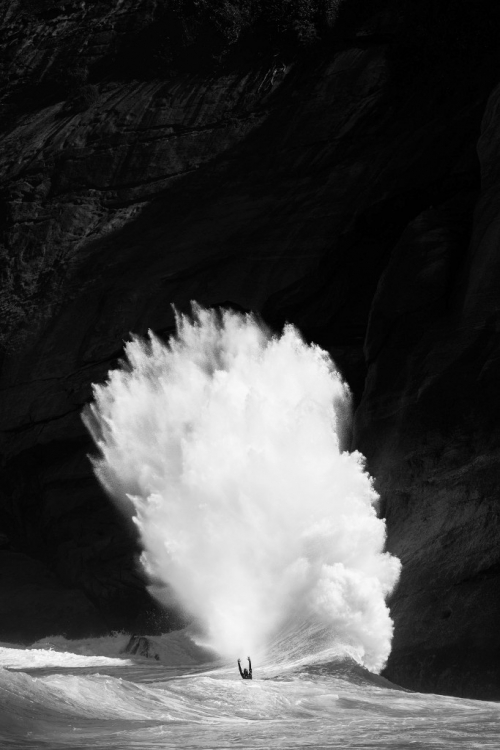 Enhance: Dean Treml, New Zealand and his image of cliff diver Jonathan Paredes jumping from the 28 meter platform on the roof of the Copenhagen Opera House during the Red Bull Cliff Diving World Series, 2013.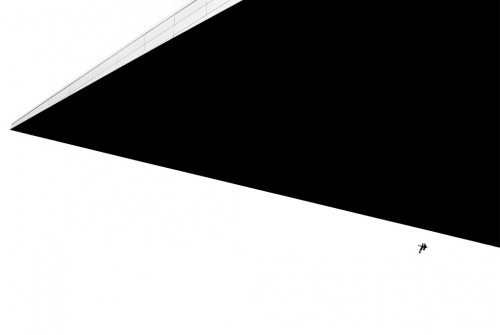 Lifestyle: Jody MacDonald, Canada with her mesmerizing image of her brother Ken MacDonald sitting atop a train during their adventure through the Sahara Desert.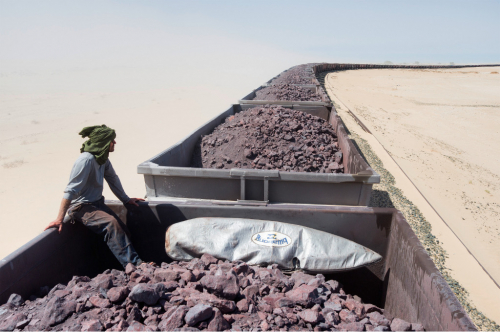 New Creativity: Ale Di Lullo, Italy for his fun shot of Aaron Chase riding his mountain bike on the windshield of a NYC cab.
Playground: Lorenz Holder, Germany showing BMXer Senad Grosic ride a rusted viewing platform in Senftenberg, Germany.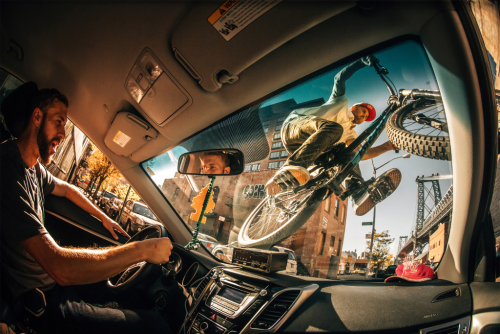 Sequence by Sony: Daniel Vojtêch, Czech Republic with his shot of Flying Bulls pilots Miroslav Krejci, Jan Rudzinskyi, Stanislav Cejka and Jan Tvrdic in Jaromêř, Czech Republic.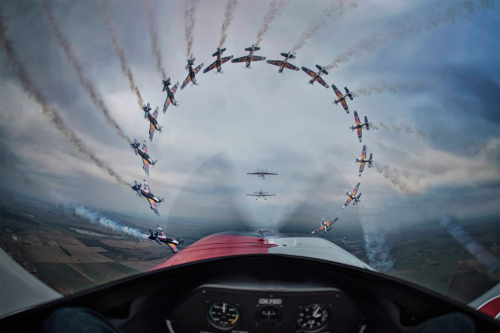 Spirit: Dean Treml, New Zealand for his image showing kayaker Josh Neilson being supported by fellow paddlers Barnaby Prees, Sam Sutton, Tim Pickering, Ben Brown, Jamie Sutton and Jaren Seiler after a bad landing off Matze's Drop, Storulfossen,
Norway.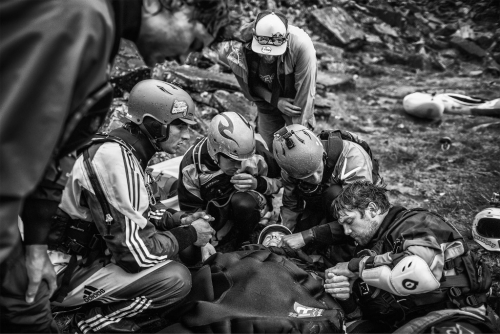 Wings: Micky Wiswedel, South Africa with his shot of climber Jamie Smith mid-fall as he attempts a new route on Table Mountain, Cape Town.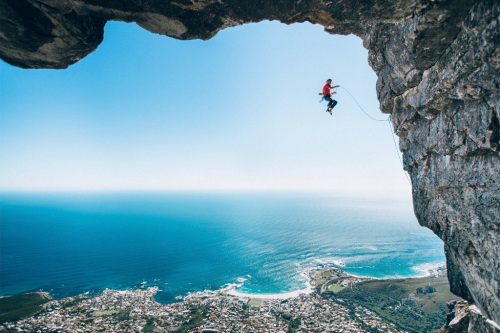 New for 2016 was the Mobile Category. It was won by Vegard Aasen, Norway for his black and white mountaineering image taken in Hakuba, Japan.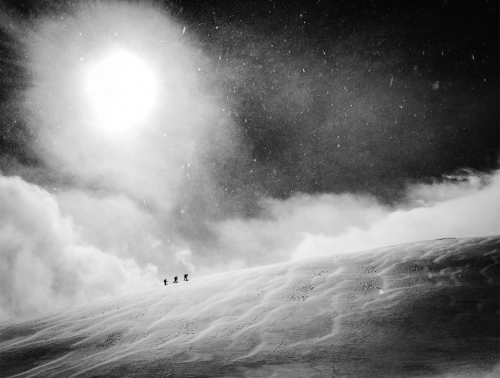 As the Overall Winner, Lorenz Holder received a €40.000 voucher from Yodobashi as grand prize, a Sony α7R II and a Sony RX1RM2 camera with a full set of lenses, a GTechnology G-Drive ev RaW SSD and a Broncolor Siros Kit.
Red Bull Illume is the world's greatest international photography contest dedicated to action and adventure sports. It showcases the most creative and captivating photography on the planet as art and aims to bring the public closer to the world of action sports. Red Bull Illume Image Quest 2016 is the fourth edition of the contest after 2007, 2010 and 2013. New for the 2016 edition is the Mobile category. The Red Bull Illume Image Quest 2016 saw 5.645 photographers from 120 countries submitting a record-breaking 34.624 images. A judging panel of 53 photo editors selected 55 finalists, 11 Category Winners and one Overall Winner. 
INFO: The Top 55 finalist as well as Top 275 semifinalist images can be seen on redbullillume.com and the Red Bull Illume social channels. The Top 275 images have also been published in a sleek, limited edition Coffee Table Book that can be
purchased at redbullillumebook.com.
Diskuse
Diskuze k článku
Celkem 0 příspěvků v diskuzi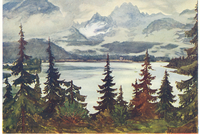 ČERNÁ VDOVA V jižní stěně dominantního tatranského vrcholu Vysoká zahynul pod kamennou lavinou 46letý slovenský horolezec. ...
celý článek

Turistický informační portál
WhereToStay.Tips
kde naleznete fantastické rady kde se ubytovat, kde jíst a co vidět, v lokalitách celého světa.
Může se hodit
Diskuse
| | |
| --- | --- |
| tip | Hugo, 21.9.2018 9:54, 2 příspěvky |
| | |
| --- | --- |
| tip | Mrkat, 20.9.2018 22:37, 2 příspěvky |
| | |
| --- | --- |
| Působivé | Medvědobijka, 19.9.2018 23:09, 1 příspěvek |
| | |
| --- | --- |
| Praha? | Houbarka, 14.9.2018 23:16, 1 příspěvek |