Užitečné odkazy
Hlavní nabídka
A small village called Mohndorf-Armschlag and its own special flower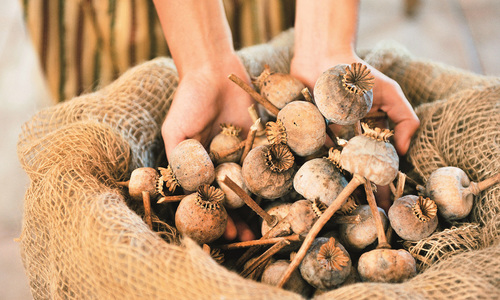 Welcome to our small village called Mohndorf-Armschlag. In this time i will show you a short presentation about our typical product, the famous Waldviertler-Mohn (Waldviertler-poppy). Furthermore, you will learn about the seeding of poopy, how it grows and finally how it get earned in early autumn.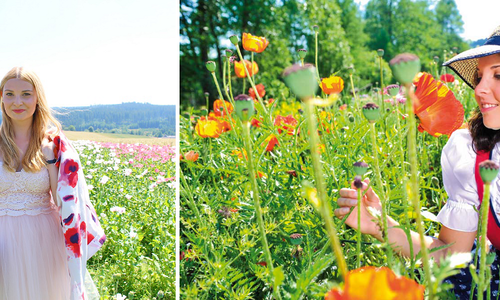 A typical year for poppy begins on 17. March, the nameday of Saint Gertrud. But what does this day look like?
First of all, all members of our village go to church and pray for a good and lucrative efficient poppy-year. After the worship all farmers join our local tavern and eat a typical poppy-dish, called Mohnnudeln (poppy noodles), as a metapher.
Waldviertler Graumohn is a protected label, which only grows in Waldviertel. It tastes smooth and fine. The taste of white poppy is nuttily, it is also our alternative to nuts. Blue poppy is herb and kind of spicy.
In the middle of April it's time to seed poppy with a special single-grain-seeder. This seeder allows to dig a single grain into the field. By this way its possible to minimize the costs of poppy-seeding, because you need only one kilogramm original seed per hectare.
Ater the poppy-seeding, there are a few celebrations in our village. For example, on the third sunday in June, there is the first festivity called Mohngartensonntag, where visitors can see a beautiful garden filled with a lot of ornamental poppy plants. 
The typical Waldviertler Graummohn only blooms red, white or light pink. A very important fact is, that one single poppy plant only blooms a single day!
The next festivity is called Mohnblütensonntag, where we celebrate the very short-lived blooming of our poppy plants on the third sunday in july. It is accompanied by one of our traditional music bands. Its amazing to see all the blooming fields around our small village.
Another service of our village is the possibility to make holidays in one of our beautiful farms, the so called poppy-appartments. But what does a typical poppy-appartment look like? So, you sleep in a wonderful poppy-like bed-linen, take a bath with our famous poppy shower-gel, dry yourself with a poppy towel and afterwards, you can pamper your skin with a bodylotion made of poppy-oil.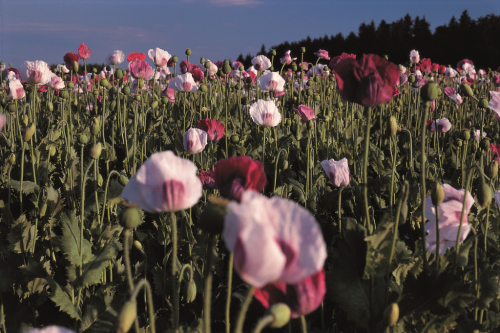 After the poppy flower's blooming, only a field of the green poppy capsules remains. This would be the chance to extract the toxical opiates, which could be used for drugs, but don't worry: the Waldviertler Graumohn does not contain any opium.
On the third Sunday in August, you can participate our poppy walking tour, called Mohnstrudelwandertag. What can you expect? It's a short and simple walk about five to ten kilometers around the village and neighbourhoods. Each participant, who finishes this hike, gets rewarded with a piece of selfmade Mohnstrudel (poppy pie).
The dry poppy plants can be reaped manually or by machines, which is of course much more comfortably and faster.
Our biggest and most famous festivity, the Mohnkirtag takes place on third Sunday of September each year. There are around fifty market stands all over the village with all of our selfmade products around poppy. Last year, we counted up to 5000 visitors on this single day. We offer a special entertainment, containing music bands, sports teams, a fashion show with the famous Dirndl and Lederhosen and of course a lot of delicious manifold poppy dishes.
Through the ages, the classical Mohndirdl got developed. Here you can see the evolution of the popular poppy dresses.
INFO: www.mohndorf.at and www.mohnwirt.at and www.mohn.at

Zobrazit místo Turistika na větší mapě
Diskuse
Diskuze k článku
Celkem 0 příspěvků v diskuzi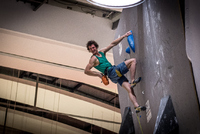 World climber number 1 Adam Ondra won the Czech Championship climbing lead....
celý článek

Turistický informační portál
WhereToStay.Tips
kde naleznete fantastické rady kde se ubytovat, kde jíst a co vidět, v lokalitách celého světa.
Může se hodit
Diskuse
| | |
| --- | --- |
| zajímavost | vodáci z Brna, 20.11.2017 9:19, 1 příspěvek |