Užitečné odkazy
Hlavní nabídka
Mercury Marine Pro Team angler Hank Cherry wins second consecutive Bassmaster Classic championship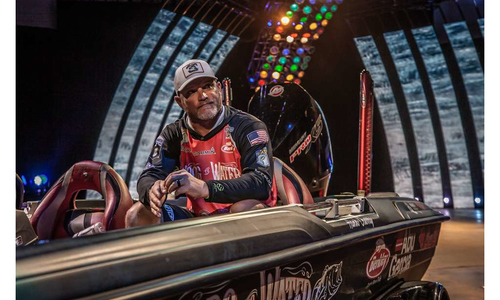 Mercury Marine, a division of Brunswick Corporation, congratulates Mercury Pro Team member Hank Cherry on his historic win at the 51st annual Bassmaster Classic tournament, billed as the "Super Bowl" of professional bass fishing. After three days of intense fishing action on Lake Ray Roberts concluding yesterday afternoon, Cherry became only the fourth pro bass angler to win two consecutive Bassmaster Classic championships.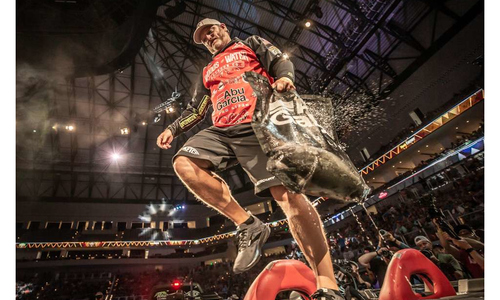 The top five finishers, and seven of the top ten, were powered by Mercury Pro XS outboards, the brand powering more professional anglers in the U.S. than any other.
Cherry began Sunday's fishing from the third‑place position. However, as stifling heat settled into the area on Sunday, fish activity slowed. Cherry's persistence in working areas near the dam and by flooded bushes along the shoreline prevailed in the end. He managed a Sunday catch of 13 pounds, 1 ounce, giving him a three‑day total of 50 pounds, 15 ounces, which was just enough to put him on top.
Cherry's comments following his victory highlighted the importance of using reliable and high‑performance equipment as well as having a top‑notch support team. "I've been with Mercury Marine for seven years now. The Mercury support team has been so pleasant to work with, and the sound of that Pro XS firing up is the best sound in the morning. It gets me ready to get to work. The acceleration and power are excellent, and I have 100% confidence that it will get me where I need to go and get me back with my catch for weigh‑in," Cherry said.
"We are thrilled with the Team Mercury performance at this year's Bassmaster Classic. With a sweep of the top five places and another championship by the incomparable Hank Cherry, we could not be prouder of this group of anglers," said Michelle Kilburn, Mercury senior manager of competitive angling.
Mercury Marine has powered more Bassmaster Classic champions than all other outboard brands combined. Engineered to give anglers a competitive edge, the Mercury Marine V8 Pro XS outboards in 200, 225, 250 and 300hp stand out with the best power‑to‑weight ratio in their class. They feature transient spark technology designed to generate superior torque for explosive hole shot and acceleration. They have Mercury's high‑performance TorqueMaster gearcase, which is optimized for acceleration, top speed and handling. Their fuel efficiency allows anglers to go farther, and their connected technologies provide a wealth of information and outstanding control. Their sturdy, four‑stroke platform keeps running and is easy to maintain. Plus, anglers rave about the the look and sound of their Pro XS outboards.
About Mercury Marine
Headquartered in Fond du Lac, Wisconsin, Mercury Marine is the world's leading manufacturer of recreational marine propulsion engines. A division of Brunswick Corporation, Mercury provides engines, boats, services and parts for recreational, commercial and government marine applications.
Mercury's industry-leading brand portfolio includes Mercury outboard engines, Mercury MerCruiser sterndrive and inboard packages, Mercury propellers, Mercury inflatable boats, Mercury SmartCraft electronics, Land 'N' Sea marine parts distribution and Mercury and Quicksilver parts and oils.
INFO: Mercury Marine
Diskuse
Diskuze k článku
Celkem 0 příspěvků v diskuzi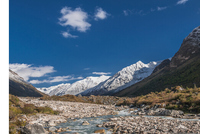 Diskuse
| | |
| --- | --- |
| Oblečení | Jana, 30.7.2021 15:02, 1 příspěvek |
| | |
| --- | --- |
| souhlas | Skiák, 30.7.2021 9:50, 22 příspěvků |
| | |
| --- | --- |
| Fojtík | Kuba Turek, 26.7.2021 10:57, 5 příspěvků |
| | |
| --- | --- |
| Fojtík | Michael Beranek, 26.7.2021 9:03, 5 příspěvků |
| | |
| --- | --- |
| Fojtík | Kuba Turek, 25.7.2021 20:53, 5 příspěvků |
| | |
| --- | --- |
| INU | Horydoly , 25.7.2021 20:49, 3 příspěvky |