Užitečné odkazy
Hlavní nabídka
Best Underrated Treks in Nepal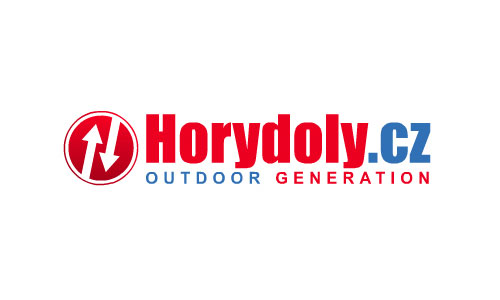 Read some of the best-underrated treks in Nepal that will make your holiday awesome and full of surprising factors.
Read some of the best-underrated treks in Nepal that will make your holidays in the Himalayas awesome and full of surprising factors. 
Ghorepani Poonhill Trek
Poonhill Trek is the most visited short and beautiful trekking trail located in the Annapurna circuit. Six-to-seven hours of trekking takes you through beautiful Gurung villages, lush green forests to the viewpoint called Poonhill from where you can watch the beautiful sunrise and sunset.  You can witness the best sunrise of your lifetime from Poonhill. The jaw-dropping panoramic view of several silver-shining mountains like Dhaulagiri, Nilgiri, Machapuchre, Annapurna South, etc can be observed. These mighty mountains gaze right into you. You will create several memories in this trek that will stay forever with you. 
Thus, if you want to enjoy a beautiful sunrise with the Himalaya Treks without putting in much effort, then Ghorepani Poonhill Trek is the best option for you.
Trek To Tsum: A hidden valley in Manaslu, The best underrated Trek in Nepal
The trek to Tsum valley will be an out-of-the-world experience for any travelers looking for a pristine destination in the Himalayas. The less explored/traveled valley of Tsum will amaze you with its pristine ambiance. The valley is full of magnificent landscapes and mighty mountains that provoke you to leave your chaotic lifestyle and live in the Himalayas. It has everything that you seek. Moreover, people living there practice unique cultures and traditions almost similar to Tibetan culture and have their form of dialect. The beautiful Mani walls, decorated monasteries, and caves full of Buddhist art and scriptures represent the cultural significance of this valley.  
So, if you are looking for a unique destination full of beautiful scenery and a peculiar lifestyle, Manaslu Trek is the name.
Everest Gokyo Lake Trek
Usually, the trek to EBC is full of travelers. Therefore, some travelers choose Everest Gokyo Lake Trek as an alternative to EBC because it is an off-the-beat trekking trail with fewer crowds and is suitable for novice travelers as well. The view it offers is magnificent too. You can enjoy the astonishing view of four high mountains namely Mt.Everest, Mt. Lhotse, Mt. Chhoyu, Mt. Makalu along with supremely beautiful glaciers and various freshwater lakes. Many travelers agree that the view from the Gokyo Ri vantage point, which is also the endpoint of the trail, is much more beautiful than that from EBC.
Therefore, the Everest Gokyo Lake trek will be a viable option for you as it is short, easy, and less crowded than EBC with equally beautiful views and mountains.
Trek to Barun Valley
Are you a wildlife enthusiast searching for a destination full of beautiful sceneries and rich wildlife in the mountains? If you said yes, then the destination you shouldn't miss is Barun Valley. The valley has beautiful contrasting landscapes with an abundance of wildlife that will leave you surprised. The journey to the valley is also memorable as you have to pass small streams, waterfalls, gorges, and forests.  The presence of the mighty mountain Mt. Makalu (8485m) adds extra beauty to the journey. The uninhabited terrains of Makalu-Barun National Parks give you a unique experience because it is unspoiled and supremely beautiful.  Also considered as a 'living laboratory, it is suitable for observing birds and conducting research.
Therefore, it will be a wonderful destination for you as you can experience true wilderness in the mountains. 
Underrated Trek to Phoksundo Lake 
Phoksundo is a beautiful lake in the Dolpa district of Nepal. The trek is short and easy and doesn't demand great physical fitness. Devotees of Buddhism consider it a sacred site. Therefore, it has cultural significance too. The view of the lake is extremely beautiful because it is surrounded by magnificent hills and has crystal clear water. Also, the area is rich in wildlife as well. It allows you to get sight of rare species like musk deer, snow leopard, blue sheep, etc. The mesmerizing lake makes you calm and peaceful while you observe the scenery in awe. 
These best-underrated treks in Nepal will be a blissful memory and full of surprises for you. You should give it a try. 
Diskuse
Diskuze k článku
Celkem 0 příspěvků v diskuzi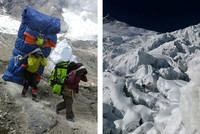 Everest region Trekking - Manaslu Circuit Trek  and Annapurna Circuit Trek....
celý článek
Nejčtenější články

Annapurna Region Trekking

Everest region Trekking - Manaslu Circuit Trek  and Annapurna Circuit Trek.
Diskuse
| | |
| --- | --- |
| GR20 | Petr, 27.10.2021 8:04, 8 příspěvků |
| | |
| --- | --- |
| GR20 | Michael Beranek, 26.10.2021 21:43, 8 příspěvků |
| | |
| --- | --- |
| GR20 | Kuba Turek, 26.10.2021 15:54, 8 příspěvků |
| | |
| --- | --- |
| GR20 | Šlojíř, 26.10.2021 8:53, 8 příspěvků |
| | |
| --- | --- |
| GR20 | Horydoly, 25.10.2021 11:07, 8 příspěvků |
| | |
| --- | --- |
| GR20 | Petr, 24.10.2021 22:43, 8 příspěvků |