Užitečné odkazy
Hlavní nabídka
Lake Weissensee: Slow Wintersports for the Whole Family at Nature's Playground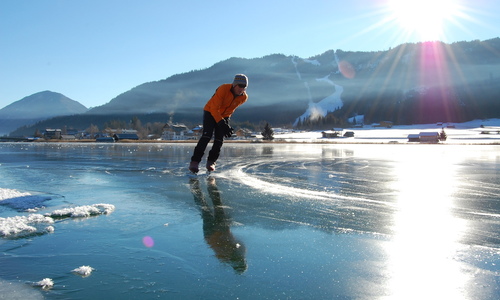 The fjord-like high valley has devoted itself to gentle winter tourism for many years. The diversity of activities in harmony with nature makes it an ideal region for all those who love the change.
Jak na to
Did you know that, a holiday at lake Weissensee means a holiday from your car too? The Nature Park bus will bring you to cross-country ski runs, ski slopes and ice skating rinks. Fancy a day in the biggest ski resort? The free ski bus junction to Nassfeld makes it possible.
New this year
BIKE: On suitable mountain bikes across the Nature Park! If you think biking is just a summer sport you're wrong! This year a road network for snow and ice bikers will be offered at lake Weissensee. Enjoy your ride across snow-covered trails, frozen meadows, steep turns and ice on fat bikes (bikes with oversized tires). 
SKATE: Winter Magic Moment – The Fascination of the Moon! The moon, the night's light on earth has always held a particular fascination for mankind. In the Nature Park lake Weissensee especially skilled Nature Park rangers offer full moon and new moon hikes with culinary cabin events. Let us enchant you!
Traditional skating 
While in summer the bathing guests enjoy the pure water of the lake, it presents itself ice-covered in winter – Europe's largest natural ice surface. Norbert Jank and his team are responsible for taking care of the ice surface, for preparing, grooming and cleaning it in order to create perfect conditions for all passionate ice sports fans.
Highlight of the skating season is the Alternative 11-Cities-Tour, when hundreds of – mainly Dutch - ice skaters speed along the 25 km long skating rinks. 200 km is the distance to be covered in this international competition. Who prefers less competitive distances can cope with 50 or 100 km or just enjoy the lake and the landscape as long as he likes. There is also enough space for ice hockey players.

HIGHLIGHTS: Natural park Lake Weissensee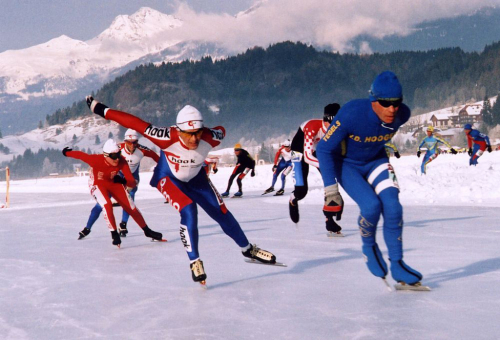 Snowshoeing
HIKE: Nature Park hike with snowshoes or on foot to Naggler Alm with a snack including organic products. 
Winter hikers may enjoy a large network of groomed winter hiking trails across forests and the lake. The benches along the trails invite to rest in the warmth of the winter sunshine that we are lucky to enjoy quite often here. Who prefers the calm to the hustle and bustle on the slopes will be rewarded with stunning lake-views on a hike to Alm hinterm Brunn. A hike along the sunny forest trail will bring you to another popular destination, Erlebnishof Tschabitscher.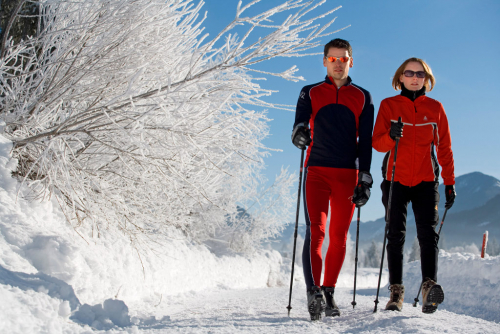 SKI: Around the paradise for ice skaters and stock sport players cross-country skiers may enjoy their runs on and round the lake. About 55 km of double track and skating lanes of different difficulty levels wait to be discovered. They may choose between ambitious and challenging ascents and twisty descents or just enjoy the passing landscape of the fog-free Weissensee valley on one of the training runs.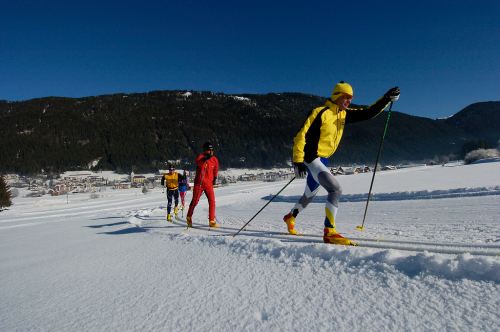 BIATHLON: The Carinthian Quality Seal for Cross-Country Ski Runs answers for their quality. Who would like to dedicate himself to biathlon can trustfully turn to the Biathlon Centre featuring a laser shooting facility. Stock sport will dominate the lake on January 14 and 15, 2017. Different teams coming from 4 nations will compete for the desired trophy – the 2nd SERVUS Alpentrophy. Outside of these days lake Weissensee is the playground for the residents, who have been passionate stock sport players for many years.
FAMILY: Small but beautiful – is our family ski resort featuring a 4-seat chairlift and 4 ski-lifts. The team of Weissensee Cable Car is known for its best-groomed ski runs! You would like to learn to ski and snowboard from scratch? The local ski school is your perfect partner then. Bobo Kids' Ski School inspires children and parents – with playful skiing lessons and skilled assistance. Our ski school is proud of its long tradition. Many of our faithful guests have spent their first hours on skis here at lake Weissensee. The Kids' World near the lower station offers a great playground for all children while their parents still enjoy the beautiful slopes. The ski depot next to the slope is the most comfortable way to deposit your equipment. Learn more about it in our sports shop next to the cash desk that will also inform you about ski and toboggan rental.
INFO: www.weissensee.com www.weissensee-bergbahn.at www.alpensport.at www.arlbergerhof.at/skischule.html www.eislaufen-weissensee.at www.natureislauf.at www.yachtdiver.at www.weissensee.com/fatbike
Diskuse
Diskuze k článku
Celkem 0 příspěvků v diskuzi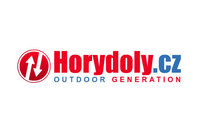 Diskuse
| | |
| --- | --- |
| Slaňovátko | Michael Beránek, 24.9.2021 15:50, 13 příspěvků |
| | |
| --- | --- |
| Longboard | značka, 21.9.2021 8:45, 8 příspěvků |
| | |
| --- | --- |
| Longboard | Gamster, 20.9.2021 18:15, 8 příspěvků |
| | |
| --- | --- |
| Praha | JanaTeron123, 19.9.2021 15:59, 4 příspěvky |
| | |
| --- | --- |
| Plzeň | Horydoly , 28.8.2021 14:39 |